Solidarity with Papua New Guinean workers at Air Niugini
January 16, 2020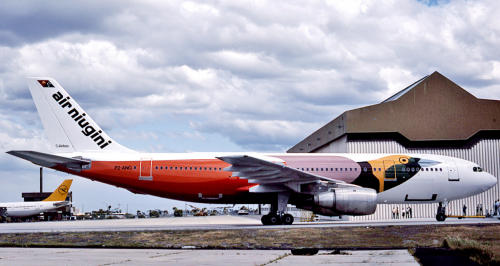 The ITF is calling on its affiliates to support workers at Air Niugini, who are locked in a dispute with the airline's management over a range of issues including housing allowance for employees.
ITF's Papua New Guinean affiliate, the National Airline Employees Association (NAEA), represents workers in Air Niugini. The company has recently withdrawn employees' housing allowance and made redundancies without consulting the union, claiming that it is in a financially strained position.
The union is currently tied to a process of mandatory dialogue with the company, but concerns remain that the airline is not engaging in good faith. The ITF civil aviation secretary, Gabriel Mocho Rodriguez, has written to Air Niugini's managing director expressing support for NAEA and demanding that he resolves the dispute swiftly and fairly.
We are asking all ITF civil aviation affiliates to send messages of solidarity to NAEA. Please send written statements, photos or videos to civilaviation@itf.org.uk.
Tags: Air Niugini, NAEA, National Airline Employees Association, solidarity