ITF sends message of solidarity to Hong Kong workers
August 30, 2019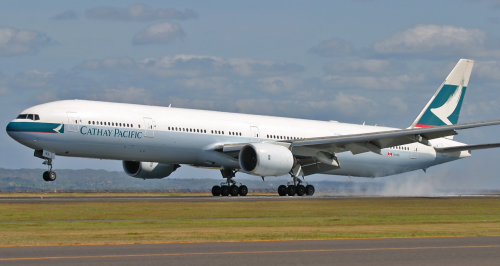 The International Transport Workers' Federation (ITF) supports aviation workers at the Cathay Pacific Group who are facing breaches of their fundamental rights.
ITF general secretary Stephen Cotton has written to Carol Ng, current chair of the Hong Kong Confederation of Trade Unions and former cabin crew union leader, expressing the solidarity of transport workers around the world.
At a politically challenging time in Hong Kong, Cathay Pacific workers are facing discriminatory treatment in the workplace for exercising their fundamental right to peaceful protest. Individuals should be free to engage in lawful civic action outside their working hours with no interference from their employer.
Nevertheless, Cathay Pacific has begun to target workers with disciplinary procedures and dismissals for their activities beyond the workplace. The most high-profile of these cases involves the union leader Rebecca Sy, president of the ITF-affiliated Hong Kong Dragon Airlines Flight Attendants Association, who was dismissed after 17 years of service at a Cathay subsidiary.
These developments are especially troubling as ITF affiliates in Hong Kong have traditionally enjoyed constructive industrial relations with Cathay Pacific Group companies. The ITF hopes that the airline's management will cease its campaign of repressive action and resume dialogue with the unions concerned.
Mr Cotton said: "The political situation in Hong Kong is undoubtedly charged, but no workers should face retaliation from their employer for engaging in lawful action outside the workplace. This constitutes a breach of fundamental rights which apply to all workers the world over. The ITF stands in solidarity with our sisters and brothers in Hong Kong and we call for an end to the repression of workers at the Cathay Pacific Group."
Tags: Cathay Pacific Group, fundamental rights, Hong Kong, Hong Kong Confederation of Trade Unions, Hong Kong Dragon Airlines Flight Attendants Association, solidarity