ITF Civil Aviation Section 2018 Congress film
October 24, 2018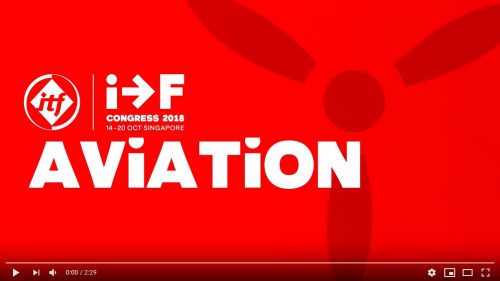 The slogan of the ITF Congress was "Transport Workers Building Power". Between 14 and 20 October, aviation unions from across the world joined forces to form a collective voice.
The ITF Civil Aviation Section Congress film gives a quick look at the work being done by the Section to build stronger aviation unions and create better working conditions for all. The film covers the Civil Aviation Section's past achievements, ongoing programmes of work and future priorities.
It was first shown to delegates of the Civil Aviation Section Conference on 15 October.
You can watch the film here>>
Tags: Aviation Workers Building Power, Civil Aviation Section, Civil Aviation Section Conference, future priorities, ITF Congess, solidarity