"Can you hear us? This is our final warning!" – Schiphol Airport workers strike for quality jobs
March 2, 2021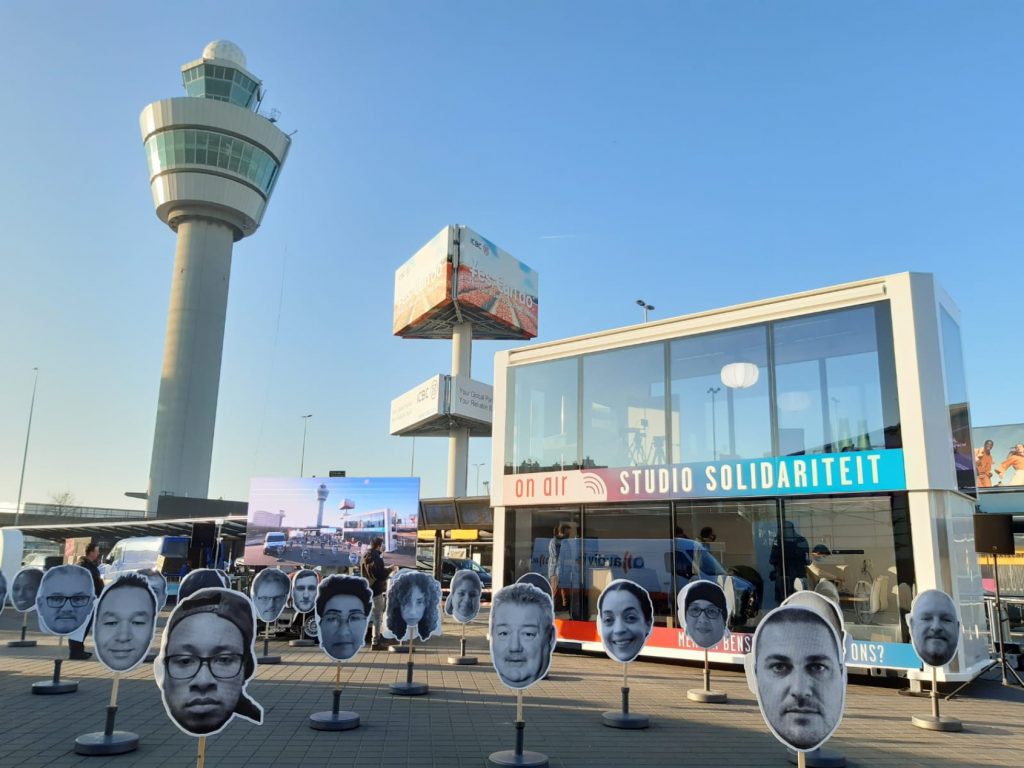 Cleaners, ground crew and security workers at Schiphol Airport are striking today to send a final warning to airport management to end the race to the bottom in their wages and conditions.

Schiphol Airport management seems only to have one goal: reduce costs by increasing the competition among external contractors that provide ground handling, security and cleaning services.

Schiphol airport's tactics mirror an emerging trend across the world where employers are using the pandemic to drive through an agenda that worsens workers' lives. The ITF and ETF stand resolutely in solidarity with the FNV as they say enough is enough!

Not even a global pandemic or decreasing safety and security standards has stopped Schiphol Airport. They've increased the number of companies that compete to carry out services during the last year and now have simultaneous bids from eight ground handling, five private security, and four cleaning companies.

ITF General Secretary Stephen Cotton today called on Schiphol management to end their pandemic profiteering.

"The winning companies are, of course, the ones that pay the workers the least. The evidence is clear- these practices worsen health and safety outcomes across the airport. Schiphol Airport must stop engaging in them," said Cotton.

A large majority of airport workers are affected by questionable outsourcing practices as they are employed by these external companies. The consequences are far-reaching and affect the health and safety of workers and the airport's general security. 30% of security staff say that their managers prioritise efficiency over security.

Workers' calls for change have been ignored for too long said Livia Spera, ETF General Secretary.

"Today workers from across all of area of operation in Schiphol are uniting to engage in a 10-minute mini strike as a final warning to airport management. It's a final warning that if nothing changes, they'll escalate strike action," said Spera.

FNV is urging Schiphol airport management to stop the insane competition and provide permanent and safe jobs with a living wage.

The workers' union has called on the company to include social conditions in agreements with external contractors, such as ensuring that at least 80% of their workers have permanent contracts and pay them a minimum of €14 per hour.

"Airports elsewhere routinely limit excessive numbers of contractors that operate at their airports, such as at Brussels airport, and operate multi-enterprise airport-wide safety structures that include union health and safety representatives, such as at Toronto Pearson. It's time for Schiphol to follow the best in business and not the worst," added Cotton.

The ITF and ETF stand with the Schiphol airport workers today and join their call to Schiphol Airport management. It's high time for decent working conditions to become a prerequisite for subcontracting – anything else puts workers' and passengers' safety at risk.
Tags: final warning, FNV, industrial action, Schiphol Airport, solidarity, strike