British Airways pilots strike for workers' fair share of profits
September 11, 2019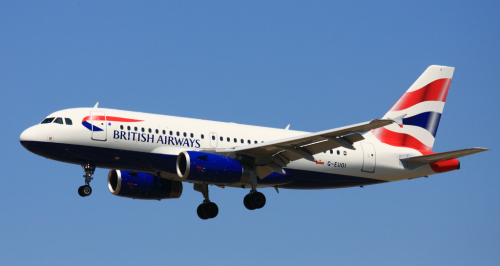 Industrial action by British Airways pilots is a sign that workers must receive their fair share of aviation sector profits, the International Transport Workers' Federation (ITF) has said.
Pilots took strike action yesterday and on Monday after a breakdown in pay negotiations between BA management and the ITF-affiliated British Airline Pilots Association (BALPA). The key issue is the company's refusal to move on its offer of a pay increase, despite a large bump in profits for BA's owner IAG.
The last decade has seen a major slump in the civil aviation sector, with profits falling and some airlines going out of business. During this time BALPA and other aviation unions have engaged constructively with employers, agreeing to cutbacks in pay and conditions in order to help stabilise the sector.
However, as many airlines return to strong profits, companies are refusing to recognise this goodwill by lifting pay levels accordingly. Last year BA posted £2 billion in profit, while BALPA argues it would cost the company only £5 million to fully meet its pay demands and has repeatedly stated it is willing to move on this position at the negotiating table.
Nevertheless, with BA management still refusing to negotiate, 93% of pilots voted in favour of strike action over these two days, with another day of disruption planned for 27 September. The current ballot is valid until January, and BALPA will announce further strike dates shortly if there is no resolution to the dispute.
Gabriel Mocho Rodriguez, ITF civil aviation secretary, said: "The BA strike is just one chapter in a story we're seeing all over: compromise from unions and intransigence from employers. When times are bad, workers accept a worse deal to keep airlines in business – and keep executives in their jobs. However, when times are good, employers refuse to share the profits."
"We support BALPA's call for the British Airways management to return to the negotiating table, and condemn threats of reprisals from the company including loss of staff travel. Every strike day they delay, the airline is haemorrhaging money and passengers are facing deeply frustrating disruptions to their journeys. This can all be resolved by further negotiations."
Tags: BALPA, British Airline Pilots Association, British Airways, IAG, industrial action, solidarity, strike