Young Aviation Workers Network: Setting a Progressive Agenda for the Future
September 14, 2023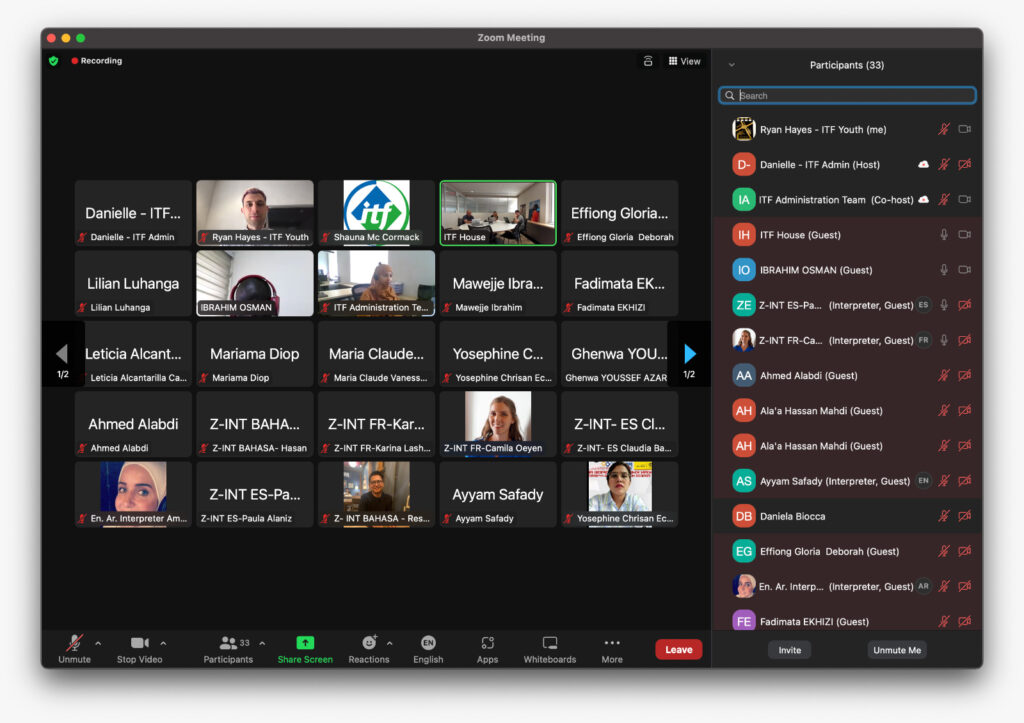 In an anticipated online gathering, young aviation professionals from around the globe convened virtually, marking their first reunion since the outbreak of the COVID-19 pandemic. The event was a platform for them to delve into the current state of the aviation industry and its future prospects.

The discussion was enriched by a comprehensive overview of the journey leading up to the upcoming Young Transport Workers conference scheduled to take place in Mumbai next month. This gathering provided an opportunity for young professionals to collaboratively articulate their aspirations and concerns. Key discussion topics on the agenda included an exploration of the potential outcomes of the Congress and the vital role played by Resolution 20 in sustaining youth structures.

The attendees explored the cornerstones of the New Deal for Aviation, dissecting its potential impact and the role the youth could play in shaping its trajectory. The conversation also touched on critical insights and conclusions drawn from the recent ILO Technical Meeting, emphasising its bearing on the young workforce in the global aviation industry.

The young aviation workers took this opportunity to identify and spotlight their primary concerns and challenges. The dialogue gravitated towards pressing issues, including job security, the growing demands of digitalisation, and the mounting challenges posed by climate change, particularly the complications arising from extreme weather conditions. Moreover, participants delved into personal well-being, highlighting the urgency of addressing work-related fatigue and the importance of fostering attractive work environments within the industry. The discussions aimed to promote open dialogue, fostering increased youth participation and strengthening union representation.

Gabriel Mocho Rodriguez, Secretary of the Civil Aviation Section, emphasised the significance of these discussions, stating, "It is crucial that we carve out avenues that address imminent challenges and pave the way for a resilient, inclusive, and thriving aviation industry. Our mandate is to cultivate a future where the voices of our young aviation workers are not only heard but also acted upon."

This meeting marks the beginning of a series of interactive sessions designed to raise awareness and unite young trade unionists, propelling the industry toward a prosperous future that aligns closely with the needs and aspirations of its workforce.
Tags: COVID-19, recovery, young aviation workers, Young Transport Workers Conference