Thomas Cook workers also deserve protection and compensation
October 1, 2019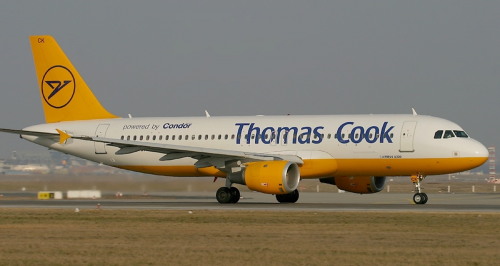 The 22,000 workers affected by the collapse of Thomas Cook worldwide must receive equivalent fair treatment to the travel company's customers, the International Transport Workers' Federation (ITF) has said.
After a period of precarious finances Thomas Cook went into administration last week, leaving around 150,000 British tourists stranded around the world. In addition, 9,000 UK-based workers and 13,000 based elsewhere in the world are now facing both unemployment and the possibility that wages they have already earned will not be paid. Yesterday was due to be the company's monthly payday but the workers received no paycheques.
The UK Civil Aviation Authority has activated contingency plans to repatriate customers, many of whom are protected under the country's public or sectoral travel insurance schemes (ATOL and ABTA). However, workers based outside Britain are being advised that their only protection was Thomas Cook's own business insurance, which is no longer in effect. This means that thousands of low-paid workers now have to find the money to fund their own journeys home.
Britain's procedures for company bankruptcy prioritise the interests of creditors and investors over those of other stakeholders, including customers, taxpayers and workers. Despite poor forecasts of the company's performance, Thomas Cook's chief executive still received a pay package last year of £1.02 million ($1.27 million).
Gabriel Mocho Rodrigruez, ITF civil aviation secretary, said: "Many jurisdictions like the UK have regulatory schemes to protect customers in the event that a transport company collapses. While our sympathies are with Thomas Cook customers, we must also remember that no such protection exists for workers. In addition, many former employees continue to serve customers without knowing if they will be paid or how they will get home."
"Thomas Cook workers are already facing unemployment at a time when the international economic climate is worsening. At the very least, the administration process should ensure that all workers are repatriated for free and paid in full – including for work they are undertaking to clean up the mess left by the company's management."
ITF's affiliate Unite has launched a hardship fund to support Thomas Cook workers. You can find out more and contribute here: https://www.gofundme.com/f/thomas-cook-cabin-crew.
Tags: aviation workers, social protection, Thomas Cook, unpaid wages