The ITF participates in the panel discussing ground-handling labour shortages
September 28, 2023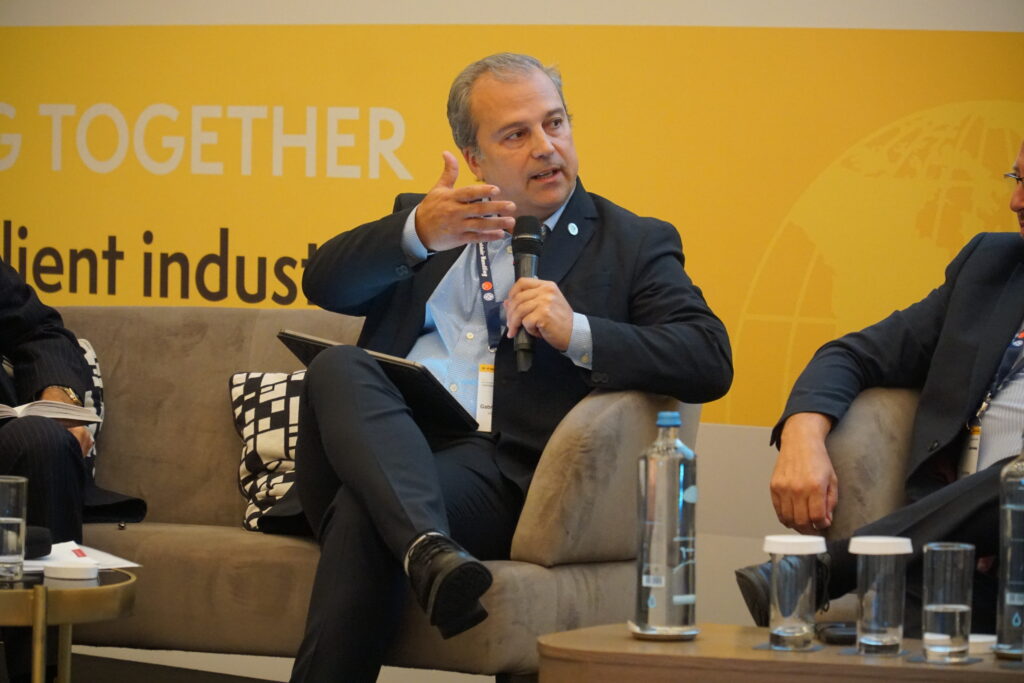 The Civil Aviation Section Secretary of the International Transport Workers' Federation (ITF), contributed to a panel discussion titled "Have the Lessons of Big Resignation Been Learned Yet?" at the ASA Leadership Forum 2023 on 21 September 2023. Gabriel Mocho Rodriguez provided a measured perspective on the issue of ongoing labour shortages in ground handling from a trade union standpoint.
Moderated by David Anderson, Swissport Global Head of QHSE, the panel featured notable figures including Ourania Georgoutsakou, A4E Director General; Olivier Jankovec, ACI-E Director General; Glyn Hughes, TIACA Director General; and Fabio Gamba, ASA Director General. While the panel brought diverse viewpoints, Gabriel Mocho's focus on trade union concerns added depth to the conversation. Eoin Coats, the Civil Aviation Section Secretary of the ETF, the European arm of the ITF, was also in attendance at the meeting.
Gabriel Mocho addressed the cyclical nature of the industry, sustainability challenges, harsh working conditions, and the geographical distance of many aviation jobs from urban areas. He questioned whether industry solutions to these issues have been effectively implemented.
During the event, the ITF and ETF representatives emphasized the importance of "safe airports" with minimum labour standards agreed upon and the establishment of health and safety committees. They also expressed that airports with agreed minimum standards would avoid the usual problem of uncertified vendors offering services below quality standards.
The discussion resonated with attendees, emphasizing the significance of worker well-being in the ground handling sector. Gabriel Mocho's insights underscored the need for collective industry efforts to create a sustainable and equitable future.
In closing, the Civil Aviation Section Secretary expressed the ITF's willingness to collaborate with all stakeholders to address worker shortages in ground handling. This collaborative approach reflects ITF's commitment to finding practical solutions to the challenges facing aviation workers worldwide.
Tags: ASA, big resignation, safe airports, worker shortages