Record vote against deportations at Qantas AGM
November 1, 2019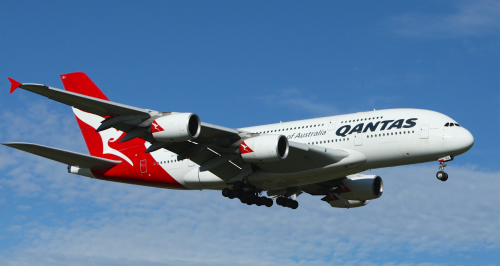 A shareholder motion calling on Qantas to review its practice of carrying out deportations for the Australian government has achieved record support.
Qantas is one of several Australian airlines which deports asylum seekers on behalf of the country's immigration authorities. Unions and activist groups alike remain seriously concerned about these companies' role in enforcing government policies, which may contravene international human rights standards and endanger aviation workers on the ground and in the air.
Last week, the Australian Centre for Corporate Responsibility (ACCR) brought forward a motion on behalf of concerned shareholders to demand that Qantas review its deportation practices. 23.5% of votes cast were in favour, a significant increase on the 6.4% registered for a similar motion at the 2018 AGM.
Activists are also applying pressure to airlines in other countries to end the use of commercial flights for government deportations. This has already resulted in some victories, with Virgin Atlantic announcing it will refuse to carry deportees involved in Britain's 'Windrush' scandal. Meanwhile, the 'Stansted 15' group of protestors were charged under anti-terrorism laws for obstructing a deportation at Stansted Airport, but only received non-penal sentences earlier this year after a judge ruled that their intentions had been "genuine".
The ITF remains opposed to the use of commercial flights for such purposes, and is calling on airlines worldwide to end their relationships with state immigration authorities.
Tags: ACCR, asylum seekers, Australian Centre for Corporate Responsibility, deportation, Qantas