ITF Launches #ConTodoRespeto Volemos sin Violencia Campaign to Promote Violence-Free Aviation
October 6, 2023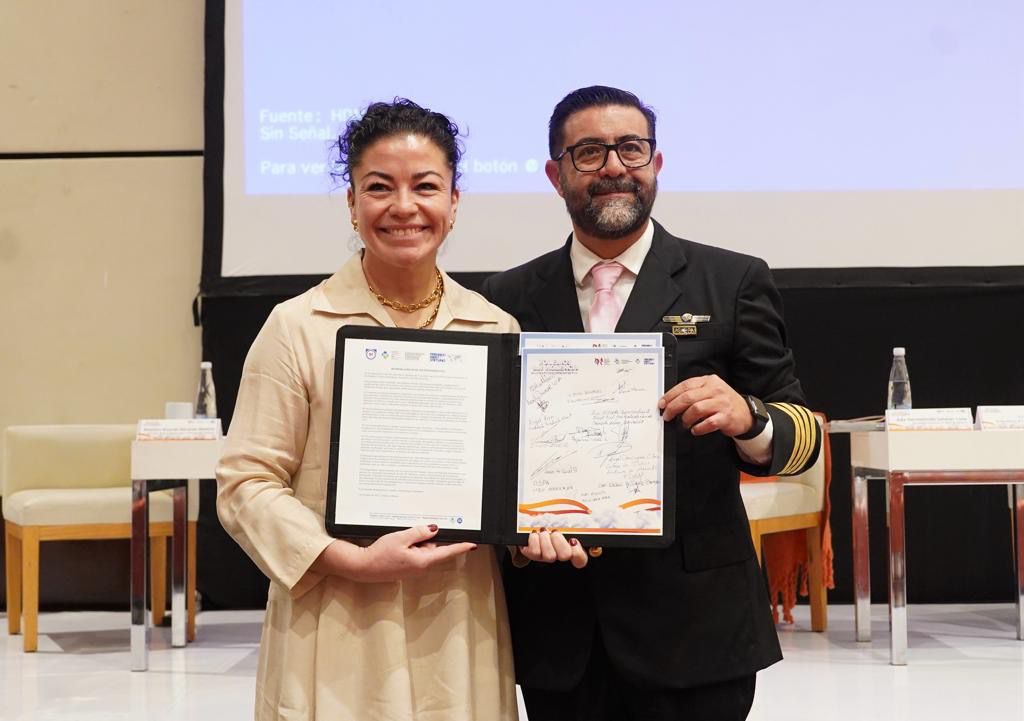 On October 3, 2023, in Mexico City, a significant milestone was reached in the quest for violence-free skies and workplaces within the aviation industry. The International Transport Workers Federation (ITF) introduced its latest campaign, #ConTodoRespeto Volemos sin Violencia (Let's Fly Without Violence), in a high-profile event led by the ITF's Mexican affiliate, the Trade Union Association of Aviation Flight Carriers (ASSA).
Ada Hermelinda Salazar Loza, the General Secretary of ASSA, took the lead in this event, which drew more than 110 participants, including key stakeholders, staff members, and members of the press. The campaign's primary objective is to provide a platform for promoting the International Labour Organization's Convention 190 (ILO C190) and nurturing the growth of unionization within the civil aviation industry, encompassing airports and related services.
Several speakers at the event represented ASSA, the Frederick Ebert Stiftung (FES), and the ITF, with Andrea Privatti addressing the gathering on behalf of the ITF via Zoom. Notable figures, including the Vice President of Aeromexico, the National Human Rights Commission, and the ILO country director, added their voices to the campaign.
David Fernando Nava Valencia, Secretary of Relations at ASSA, stated, "In light of the recent implementation of ILO Convention 190 across the entire territory of the United Mexican States, various stakeholders, including state authorities from different regions, employers, and unions in the civil aviation sector, have come together to publicly declare our commitments."
A notable highlight of the event was the signing of a memorandum of understanding by over 20 institutions and trade unions. This agreement solidified their commitment to promoting violence-free flights, airports, and transfers. In the days to come, airports across Mexico will witness awareness-raising activities, including the distribution of promotional materials such as bracelets, pens, and luggage identifiers. Protocols to prevent workplace violence will also be developed as part of the campaign's initiatives.
Looking ahead, the ITF, ASSA and other participating organizations have their sights set on connecting with the 2026 World Cup. They aim to utilize this global platform to advocate for violence-free environments in flights, airports, internal transport, and venues within the host cities, including Mexico City, Monterrey, and Guadalajara.
The launch of the #ConTodoRespeto Volemos sin Violencia campaign marks an important stride in the pursuit of safer and more respectful aviation services. It not only underscores the ITF's and its civil aviation affiliates' firm commitment to eliminating violence but also paves the way for a more harmonious future for all aviation stakeholders.
Tags: #ConTodoRespeto Volemos sin Violencia, ASSA, FES, ILO, ILO convention no 190, violance-free aviation, violence