Irish crew force Stobart Air to the negotiating table
April 12, 2019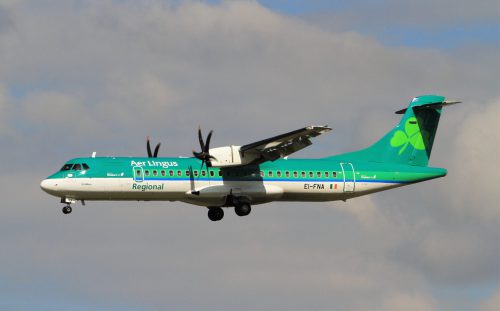 Cabin crew represented by Fórsa have secured recognition negotiations with Stobart Air under threat of industrial action.
Until now, Stobart has refused to consider even recognising a union, let alone entering into full collective bargaining on cabin crew pay and working conditions. Tired of having their fundamental rights ignored, on Wednesday 84% of crew voted in favour of strike action, with every single ballot paper returned to Fórsa backing the same course of action. Stobart has now entered into recognition talks with the union in an effort to avert the strike.
Stobart's exploitative pay and working conditions and denial of trade union rights are characteristic of the outsourcing model increasingly prevalent in European aviation. The company actively undercuts labour standards by servicing unionised airlines, with other carriers such as Aer Lingus and British Airways substituting some of their own workers and equipment for Stobart's.
Cleaning up labour standards in aviation is one of ITF's key global priorities for the coming years. With our affiliates like Fórsa, we are campaigning to build an aviation sector where all workers, regardless of their employer, have access to fair pay and conditions and union representation.
Tags: Forsa, industrial action, Stobart Air, union organising, union recognition