Going to congress? Want to get your voice heard?
June 25, 2014
Want to make sure civil aviation workers everywhere know what's going on at congress this August? Want to pose questions and drive discussion on the issues that matter to workers in the sector?
Then become an ITF congress 2014 participant reporter!
If you're going to congress then you can use the dedicated website to can get your voice heard and report live straight from the congress floor in your own languages. Check out the site now: www.itfcongress2014.org
Let us know you're interested by emailing: cortes_isabel@itf.org.uk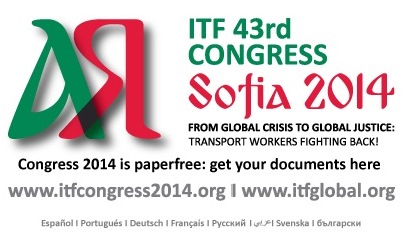 Tags: Bulgaria, ITF Congress, ITF Congress Reporter, your voice