Another Day of Action (www.twulocal513)
August 26, 2017
Yesterday [24 Aug. 2017] was another monumental action by the TWU. Together, we showed American Airlines we are united in our fight for an industry-best contract. Our campaign is picking up steam: last month we shut down an entire terminal at one of America's largest airports, Dallas Fort Worth, and now we've done it a second time at Miami International.
And the public is taking notice: we've already seen coverage of this rally in the Miami Herald and NBC Miami, and the picket in Dallas received national coverage.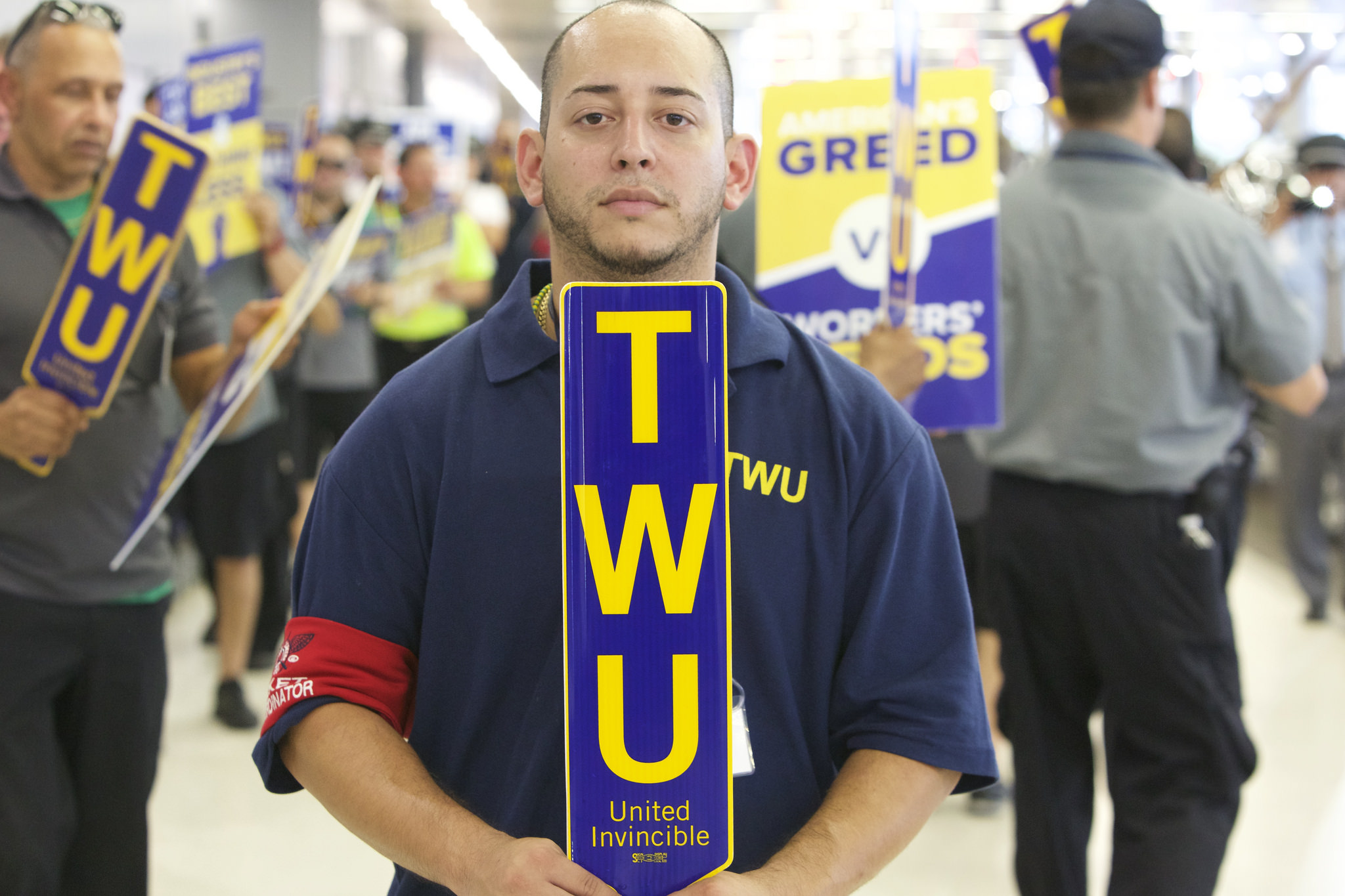 Hundreds of members from Locals 568 and 591, along with their brothers and sisters from other American locals and other unions, gathered to protest the company's continued outsourcing and contract delays. The picketers filled the entire terminal at MIA, calling on American to stop outsourcing jobs, stop stalling negotiations, and come to the table with an industry-best contract.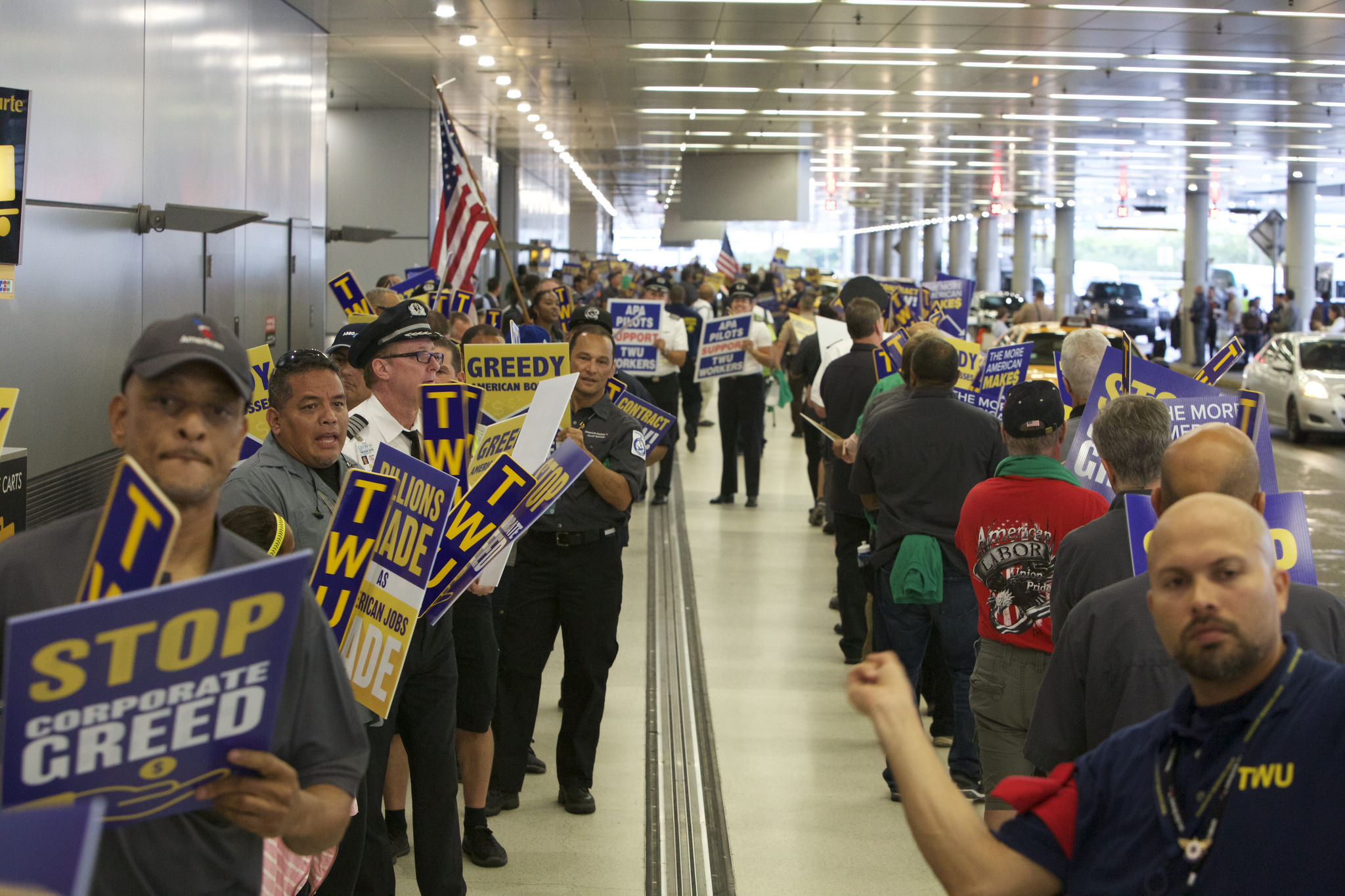 The event marks another critical victory in TWU's Today We Unite campaign at American Airlines. Stay tuned for the next steps in the campaign!
Tags: action, American Airlines, campaign, outsourcing, Today We Unite, TWU